Hello there!
It feels like it's been weeks or months since I last posted! My relatives from interstate decided to fly down to spend Christmas and New Year with us, and as a result, we decided to have some sort of family party marathon for about 5 days, first at my house, then my cousins', then another group of cousins', then my grandparents, then my cousins again. pheww! It was a
lot
of work, but soo fun of course!
So this is a bit late but... Enough about me, what did y'all get for Christmas?
I got lots of stuff from my wishlist: The Tony Bianco lace-up peeptoe booties, the armour ring from Sportsgirl, the Ray Ban aviators, and some other stuff I didn't expect: a Swarovski bracelet, and two Pandora charms from my lovely boyfriend!
And, also a tad too late, but what is your New Year's resolution?
New Years Resolution list:
- Blog more
- Procrastinate less
- Eat healthy// less junk
- Ace my final year of high school and get into the course I want at Uni!
That was a lengthy intro, now let's get onto the outfit!
It was a simple one I wore the other day, not to Christmas/New Year's Eve parties, but I pinky promise those will come soon - my efforts to keep up with my first resolution!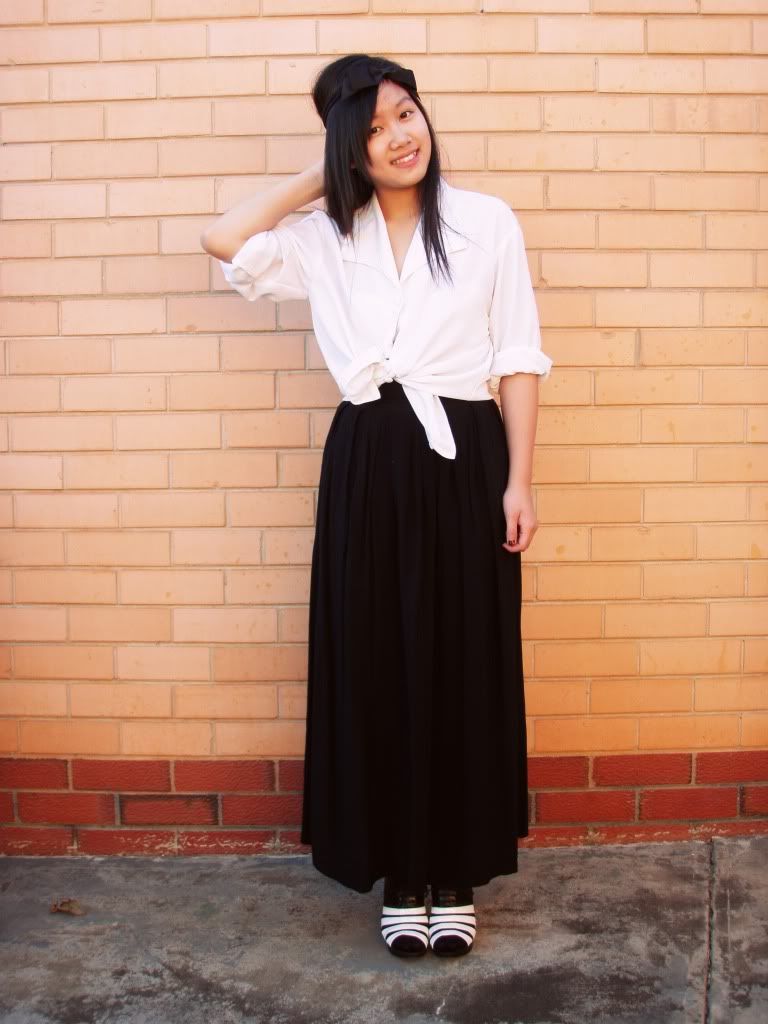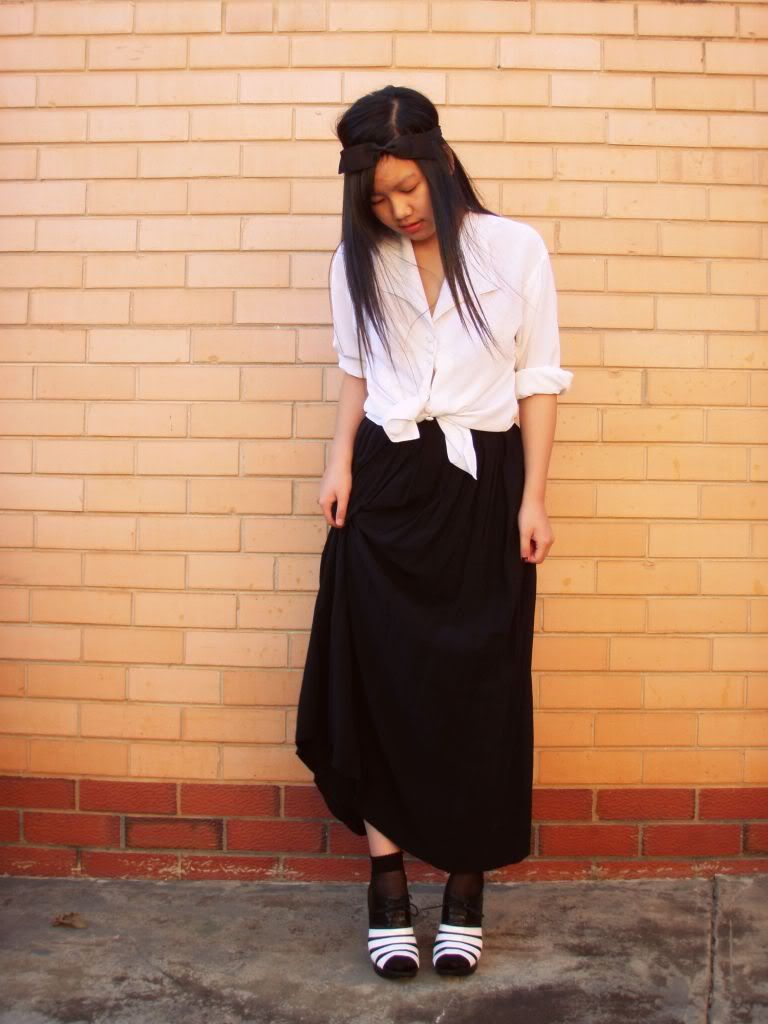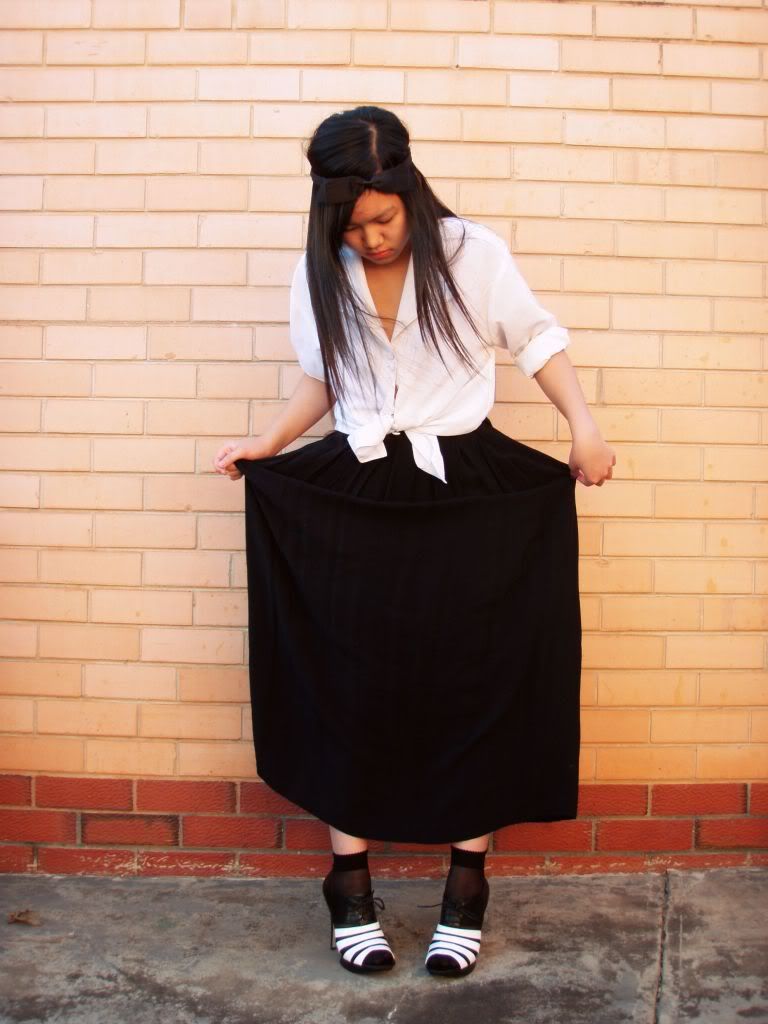 Maxi Skirt:
Vintage Cue (mum's)
Oversized blouse:
Vintage
Heels:
Zoe Wittner
Headband:
Urban Outfitters
Didn't take closeups for detail or anything because we were kind of in a hurry to leave the house.
Wishing all my lovely followers/readers a bagful of good luck for 2011! Thanks for all your support sweeties!
x