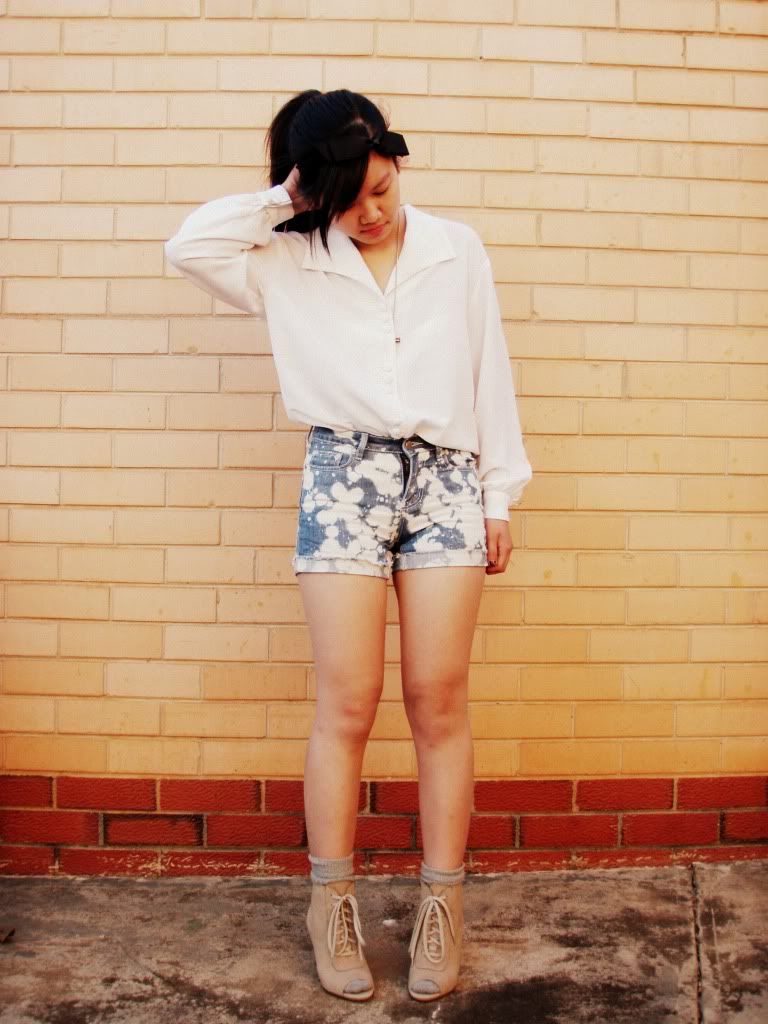 Blouse:
Vintage (mum's)
Cross necklace:
Sister's, so I'm not too sure where from!
Acid-wash shortshorts:
MinkPink
Peeptoe booties:
'Serrin'
Tony Bianco
Socks:
Ambra
In love with my new booties which I had put on my wishlist post! Thanks mum!
Oh and check it: my knobbly, 'bumpy' knees. Reason for bumpiness: went out lots at night during the whole Christmas/New Year period and mosquitoes bit me all over my bare legs. Reason for knobbly knees: I'm veryveryvery unco.
Just randomly, lovelies, thanks so much for all the support, even though I don't post as often as I'd like to; I'm grateful for every one of you dearlings! I meant it; I get all excited everytime the number of followers jumps up a notch.
x