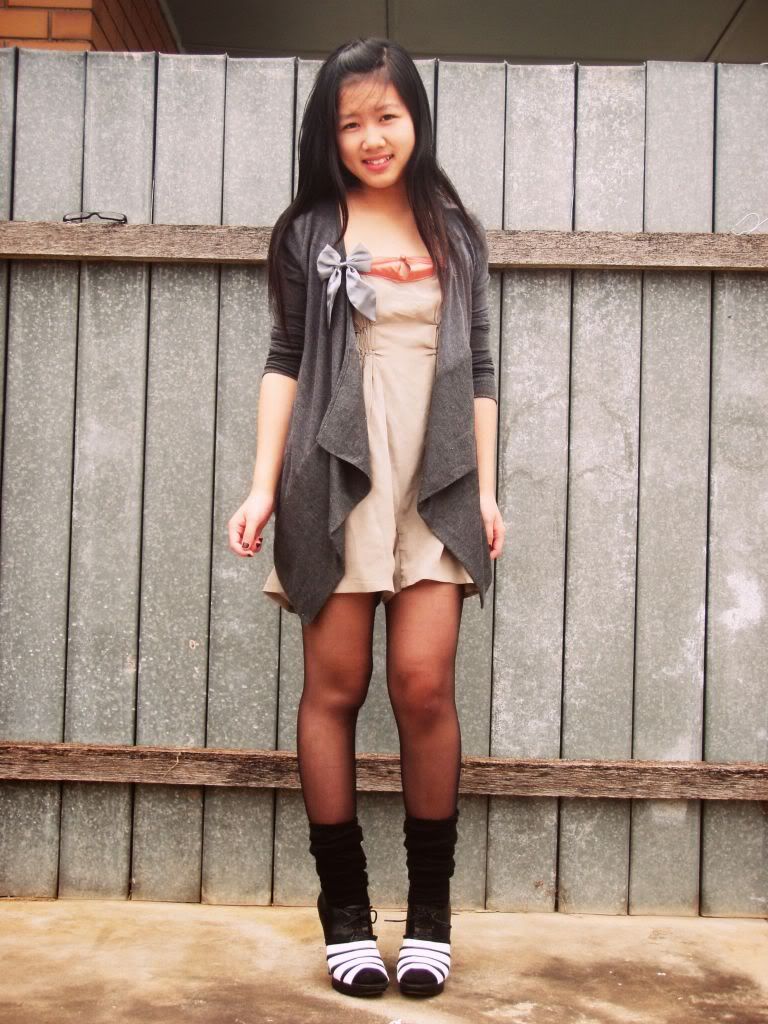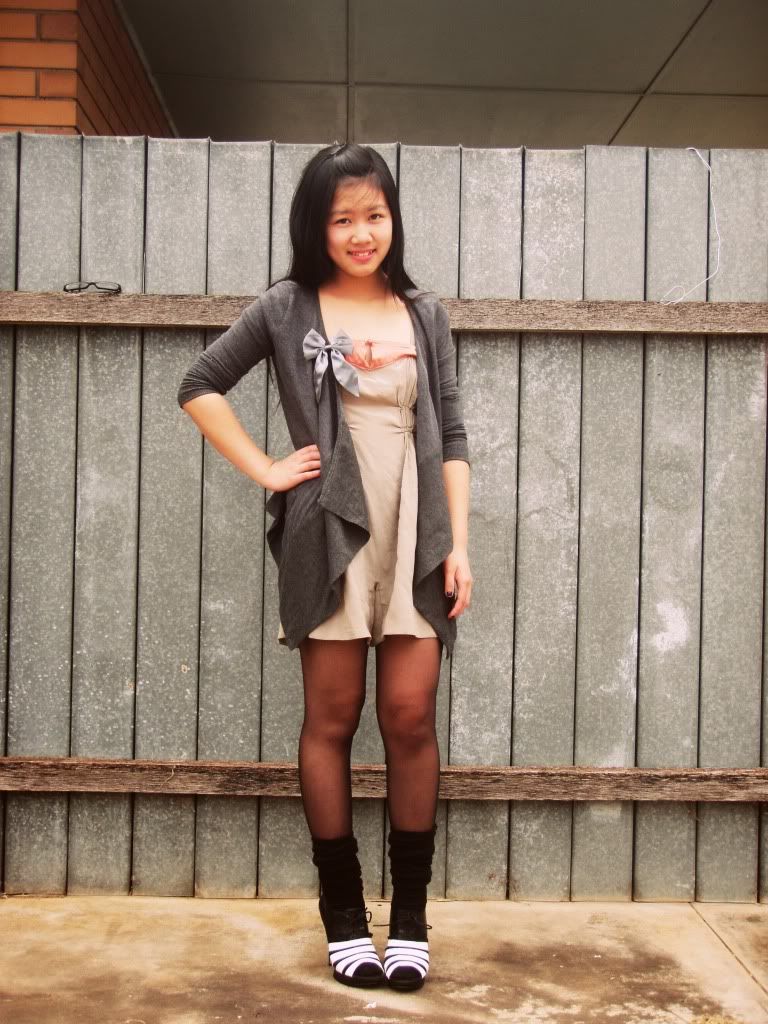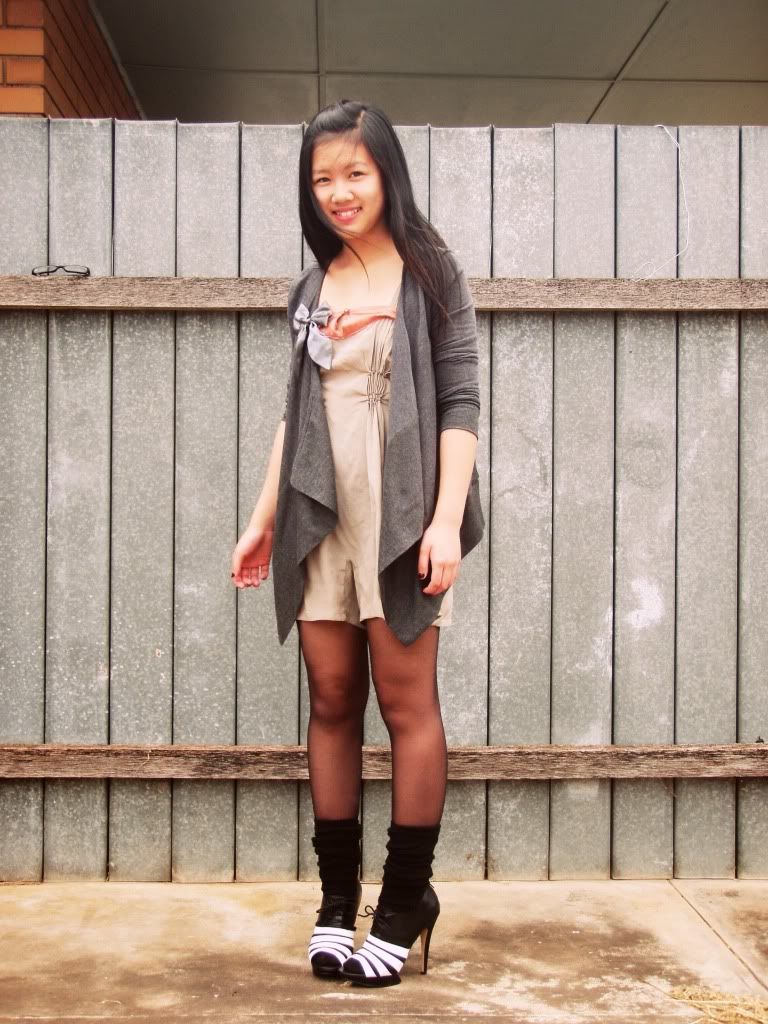 Hello lovelies!
You know what? Since creating this blog, I've realised I basically don't wear an outfit without a bit of the colour black in it. Even in summer! I'm working on it though, especially because my wardrobe consists of only neutral colours, black/grey/white and navy and creams, with the addition of pink from time to time. I'm working on incorporating more bold stand-out
colours for this season, maybe red. This outfit is very typical of me; tights and socks are my current favourite look.
Jumpsuit:
Live
Cardigan:
Valleygirl
Bow clip (on cardigan):
Sportsgirl
Socks:
Sox
Heels:
Zoe Wittner
Most of this post is prewritten as I so cleverly predicted that I wouldn't have much Internet access. I'm actually recovering from a loooooong night out at darling harbour, currently lying on my uncle's couch at 7 in the morning. Oh, and typing on this iPad is super difficult especially for the least techno-savvy person to everbtouch an iPad! Sydney's been hectic, so much busier and more populous than where I reside, and the shopping is so. Much. Better.
I've gotta get up now, it's a long day ahead, I'm visiting two shopping centers then lunch, then late night at the harbour!
A big hello to my newest followers, and Dylana if you're reading, I can't believe you're following me! You're so stylish!
Love you all!
X