Hello my dears!
I'm back with another outfit post! This jacket is totally lustworthy and so comfy to boot; pairing it with socks and heels, ripped cut-offs and blood-red nail polish, however, led to my sister questioning if I was confused about the weather or just an appropriate place to wear a semi-formal grunge/high class stripy zebra outfit. I laughed. I still like it.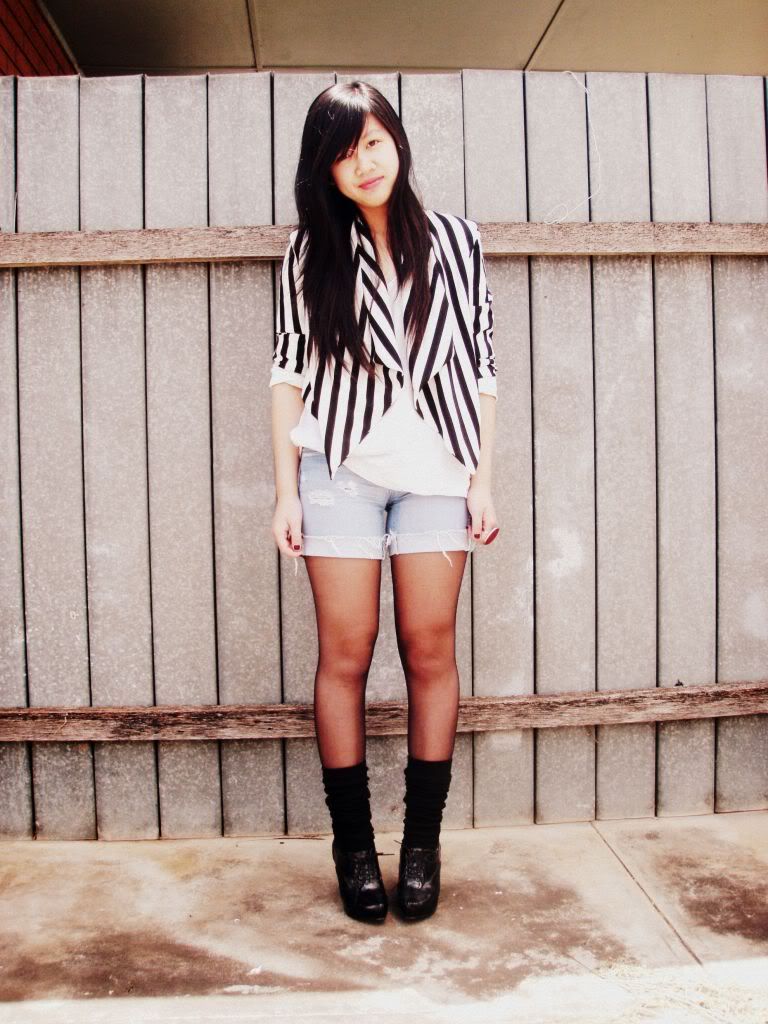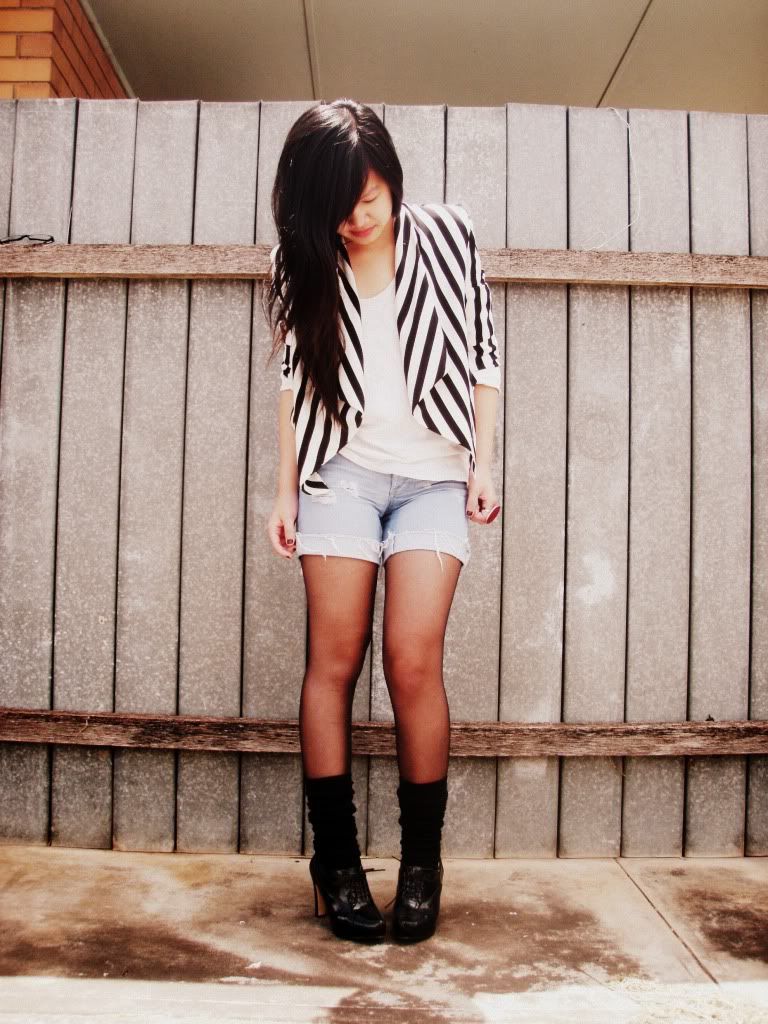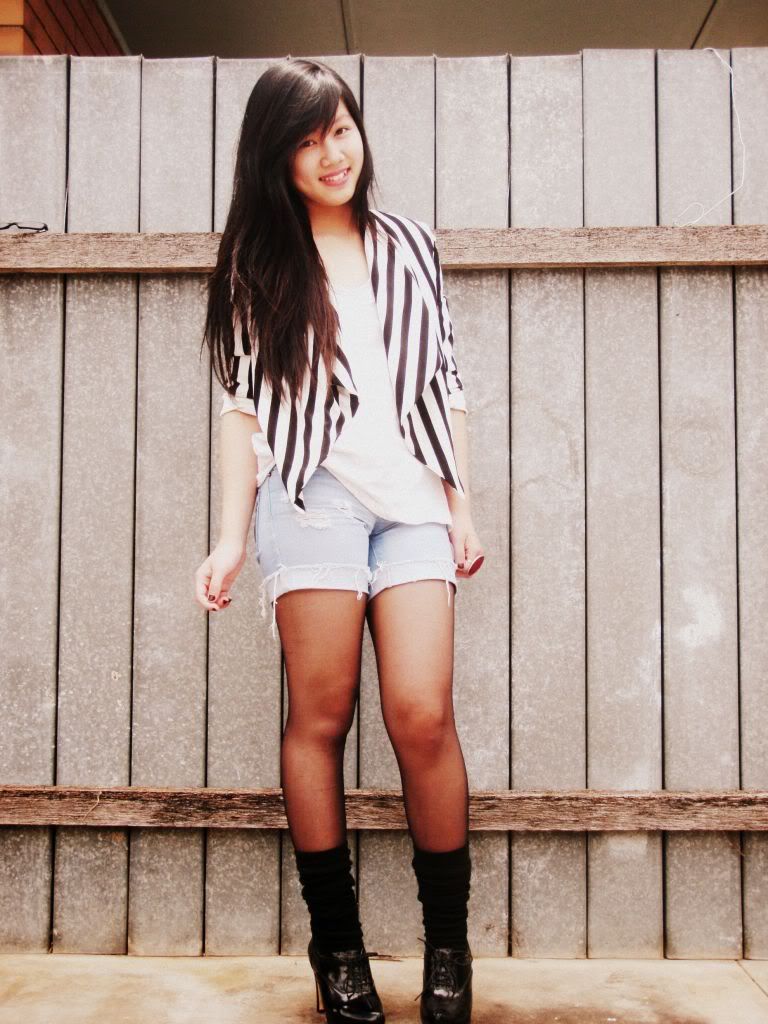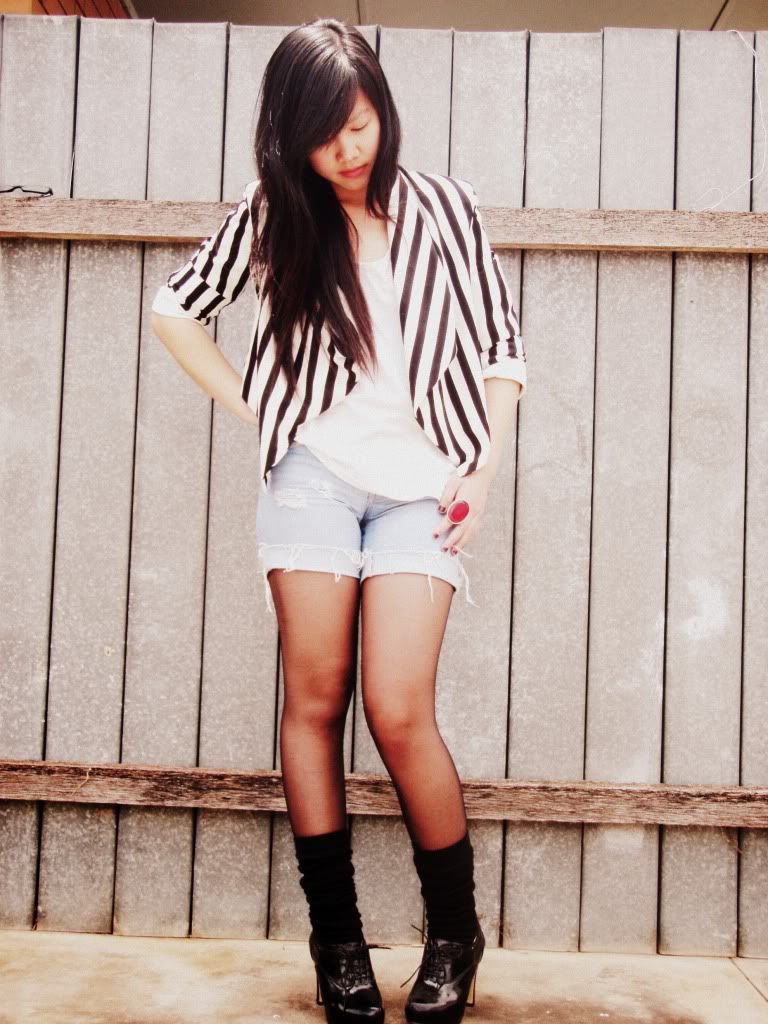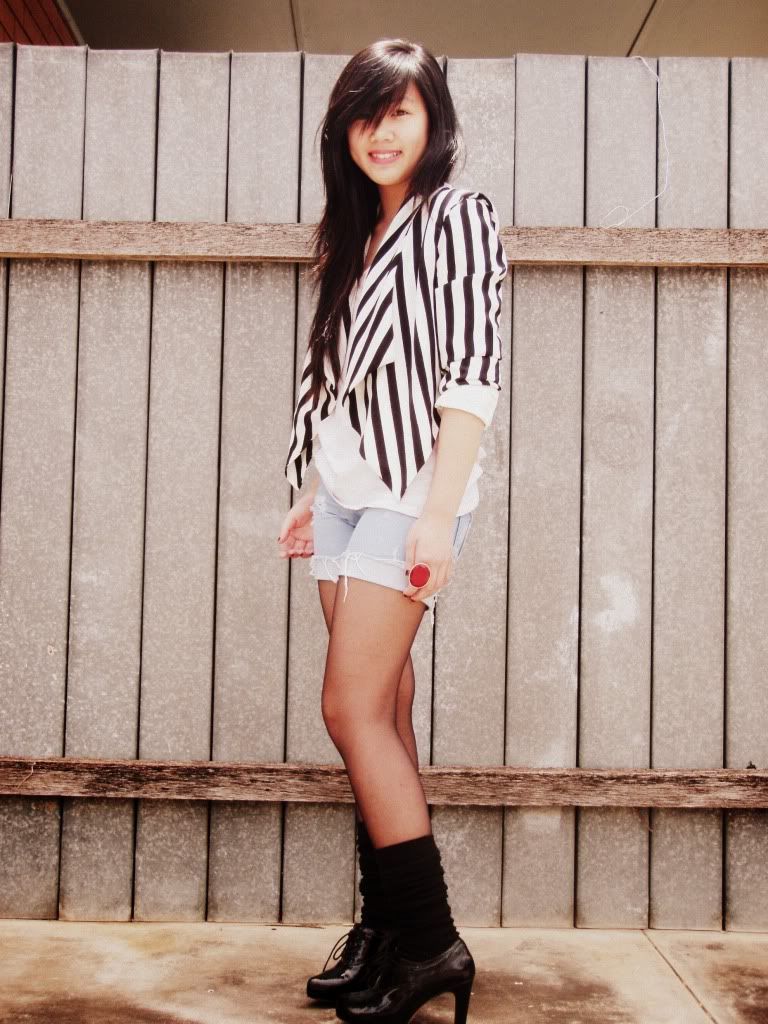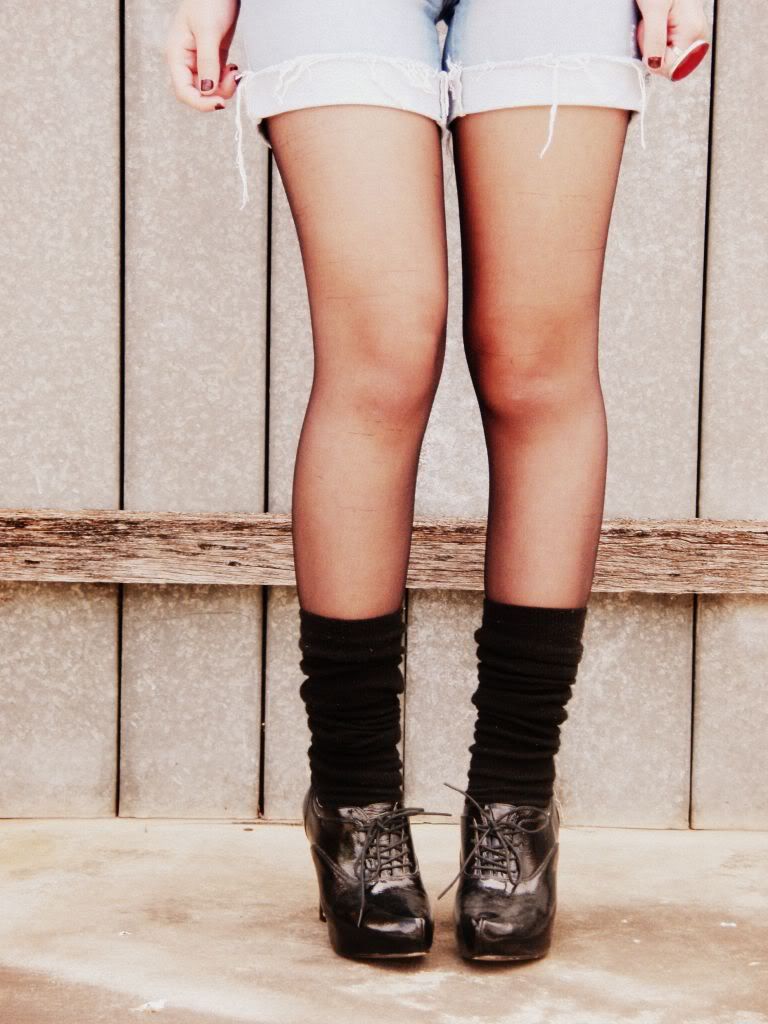 Jacket:
Overseas
Singlet:
Witchery
Cut-offs:
Bardot
Knee-high socks (not worn knee-high because I find it uncomfy, haha):
Sox (stall in shopping centre)
Booties:
Review (over-wearing these, but they are the comfiest heels ever.)
Ring:
Diva
In other news, I'm going to Sydney tomorrow! YAYYYYY. It's gonna be just like a roadtrip with the sisters, except none of us can drive and we're going by plane, and we'll be staying with some family, so really it's not like a roadtrip, but it's gonna be so exciting. I'm not making much sense today, and it's probably 'cause I'm in staying-up-late-hence-sleep-deprived holiday mode right now. This happens, everytime. And I always, always say I'll sleep well and be all healthy and get fit and shiz, but um.. it just doesn't work out. But anyway, I'll be absent for around two weeks, so stay safe and happy holidays, y'all! Thanks for following me my dears!
x
Oh, by the way, I am sooo bad at editing photos; I always end up lightening it too much, so no editing from now on. Also, it's because I'm lazy, hahaha.