Hey lovelies!
Quick outfit post today 'cause I've gotta run
..off to do some chemistry. UGH.
This week's been hectic, and I'm super busy, but I thought I'd update for all you readers!
A big hello to those who've joined my blog just recently, Thanks a bunch! ;)
Almost reaching 50 followers; albeit that isn't much, it's very surreal for me to think people around the world read my blog, thanks lovelies :)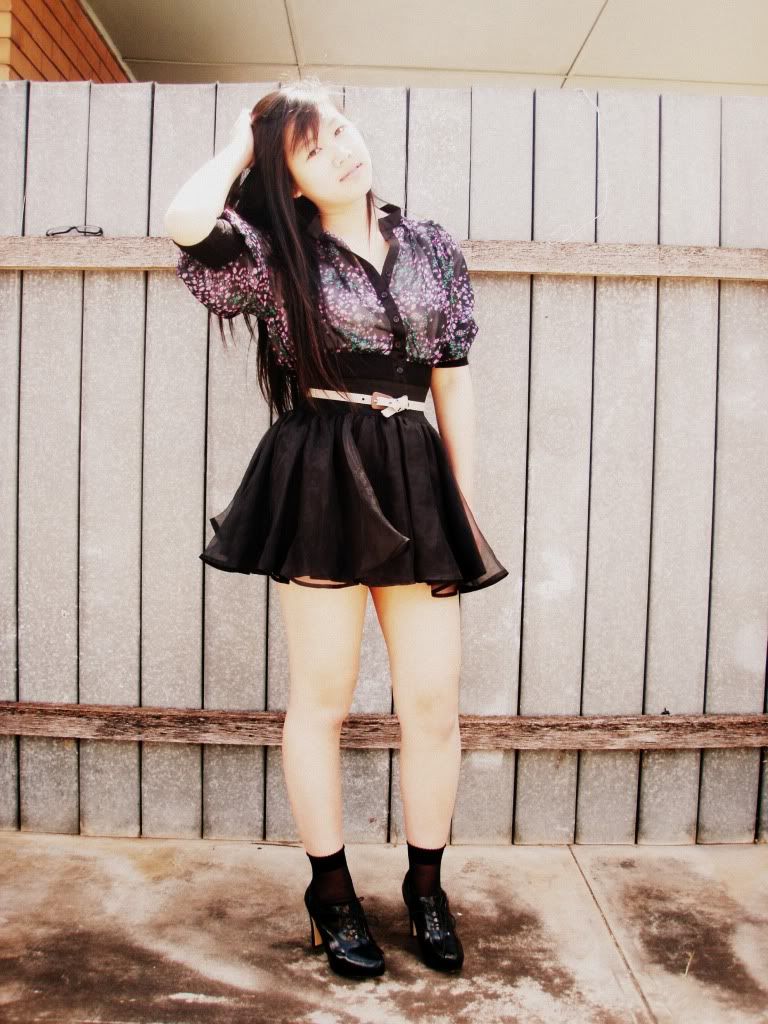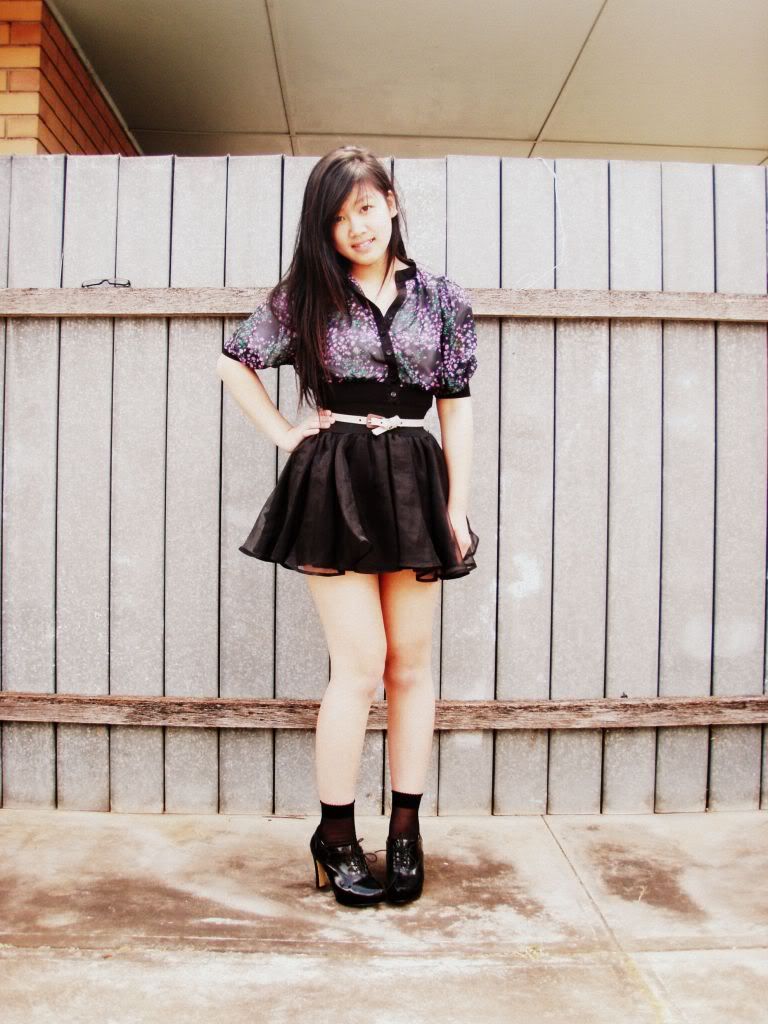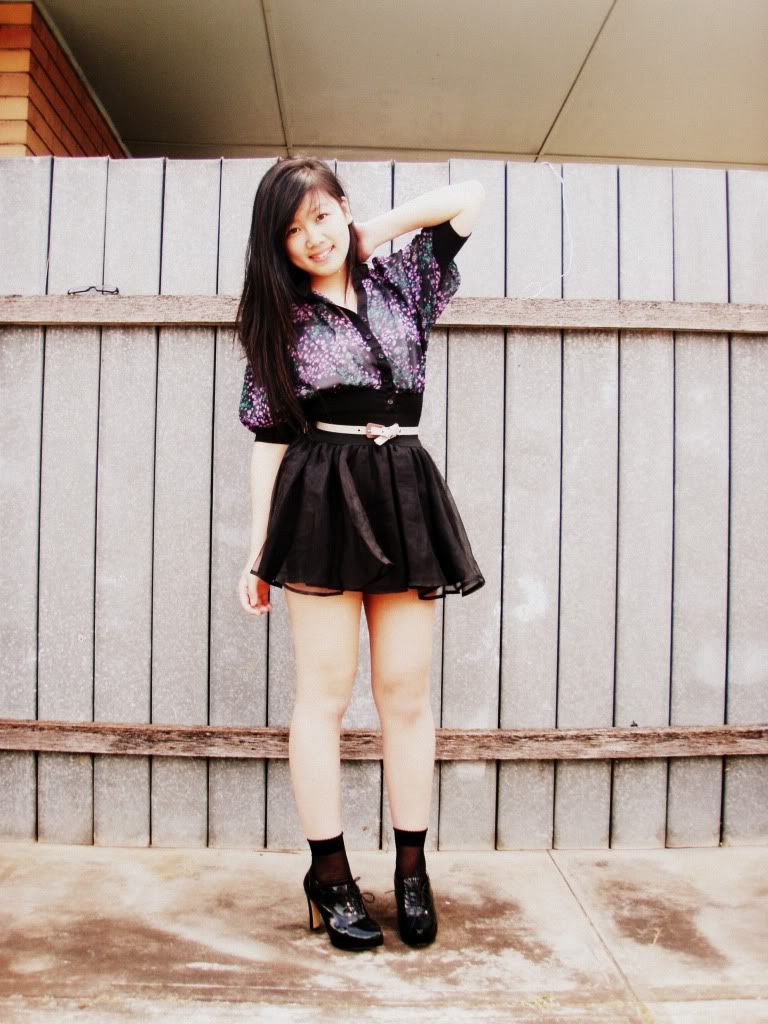 Blouse: Bardot
Skirt: Asos
Belt: Cue
Sheer socks: Sister's
Lace up boots: Review
My camera battery died as my sister was taking these photos, so there are no close ups of the outfit, sorry guys! Alrighty, I've got to stop the procrastinating and head off now, talk to you all soon!
x