..said my darling older sister.
I think it's the dress.. which she actually bought for me! hahaha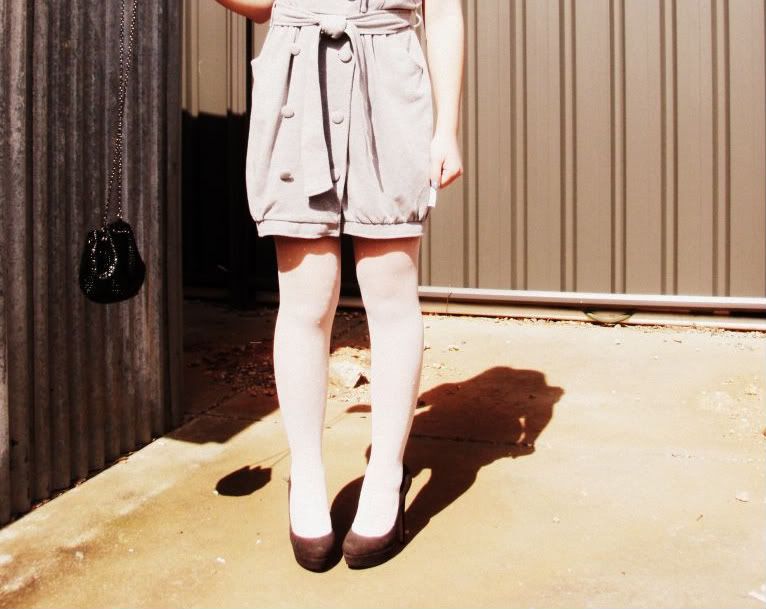 Dress:
Golf Punk
Scarf:
Portmans
Heels:
yet another Tony Bianco (mmhmmm; anyone say obsession?!)
Tights:
Razza Matazz (polka dots :D)
So sorry about the bright photos, but it was such a lovely sunny day, perfect for a quick outfit shoot before I went out for lunch last Sunday;
the sun makes me wanna frolic in the garden with my puppy dog, take pretty pictures with my dad's old film SLR, eat cookie dough ice-cream, and attempt to jump to the sky in heels!
Anyway I best be off, back to reality.. where there's never enough time to study for exams, sigh.
Hope to be back soon but no guarantee.. maybe in 2 weeks?
Love you all, my awesome followers!
x