Hello lovelies!
So.. super quick post today; there's a lot of homework on my to-do list.. it doesn't help that I like to be really organised and finish assignments the day they are given out.. hahahha.
Anywho, wore this recently to a family gathering. I love this new cardigan, the photos don't do it justice one bit, it's actually really thick and drape-y and sooo comfortable.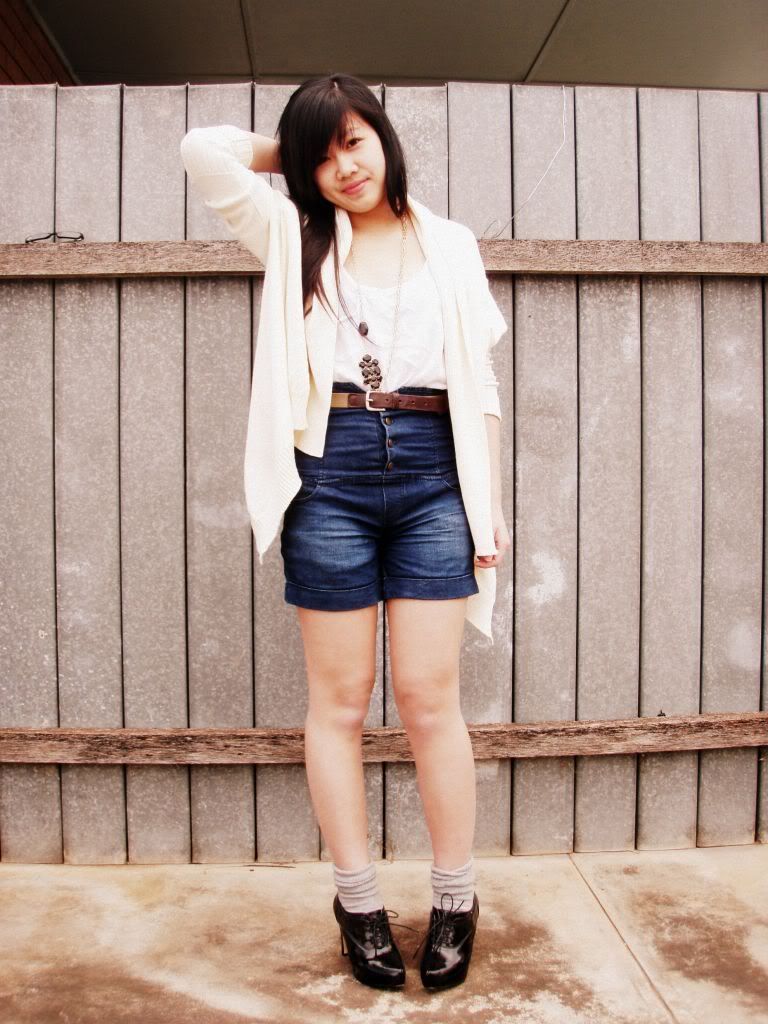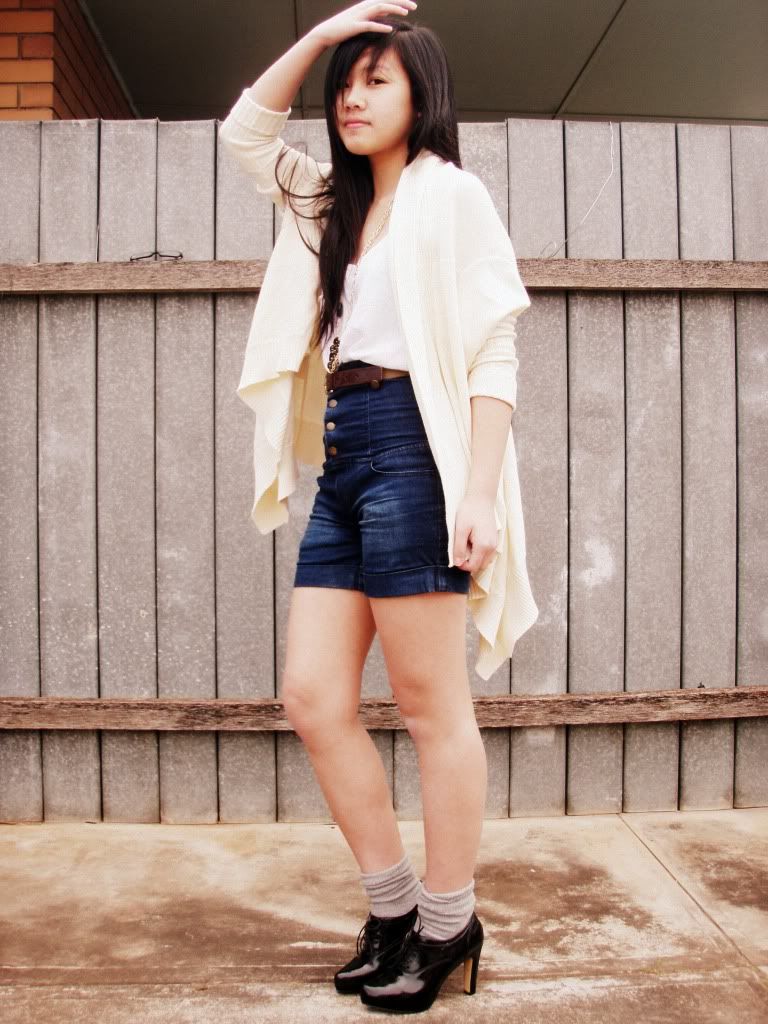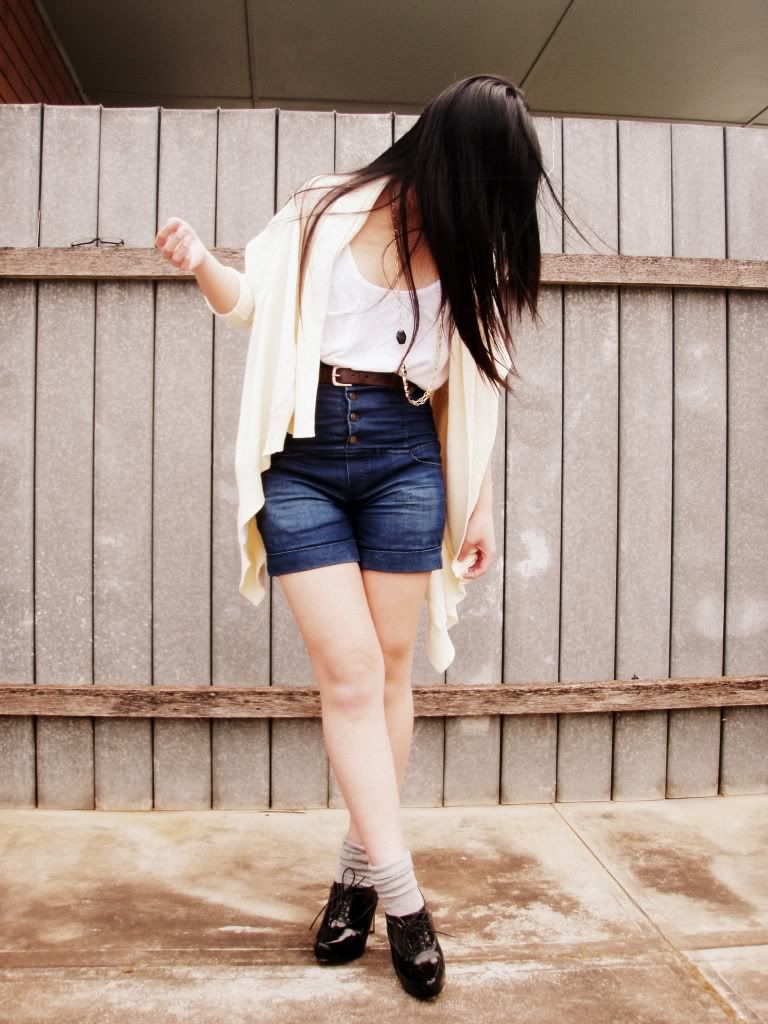 Blouse: Witchery
High-waisted shorts: Bauhaus
Two-tone belt: Myer
Cardigan: Levi's
Socks: Ambra
Booties: Review
Best be off now; there's really not much time left before my exam.. and I don't want to have gone through a whole year of maths and end up with a terrible score! I'll be back next month with some more outfit posts, so do stick around :)
Thanks for all the support, lovelies!
x